Check out 7 features that will make your surfskate experience even better.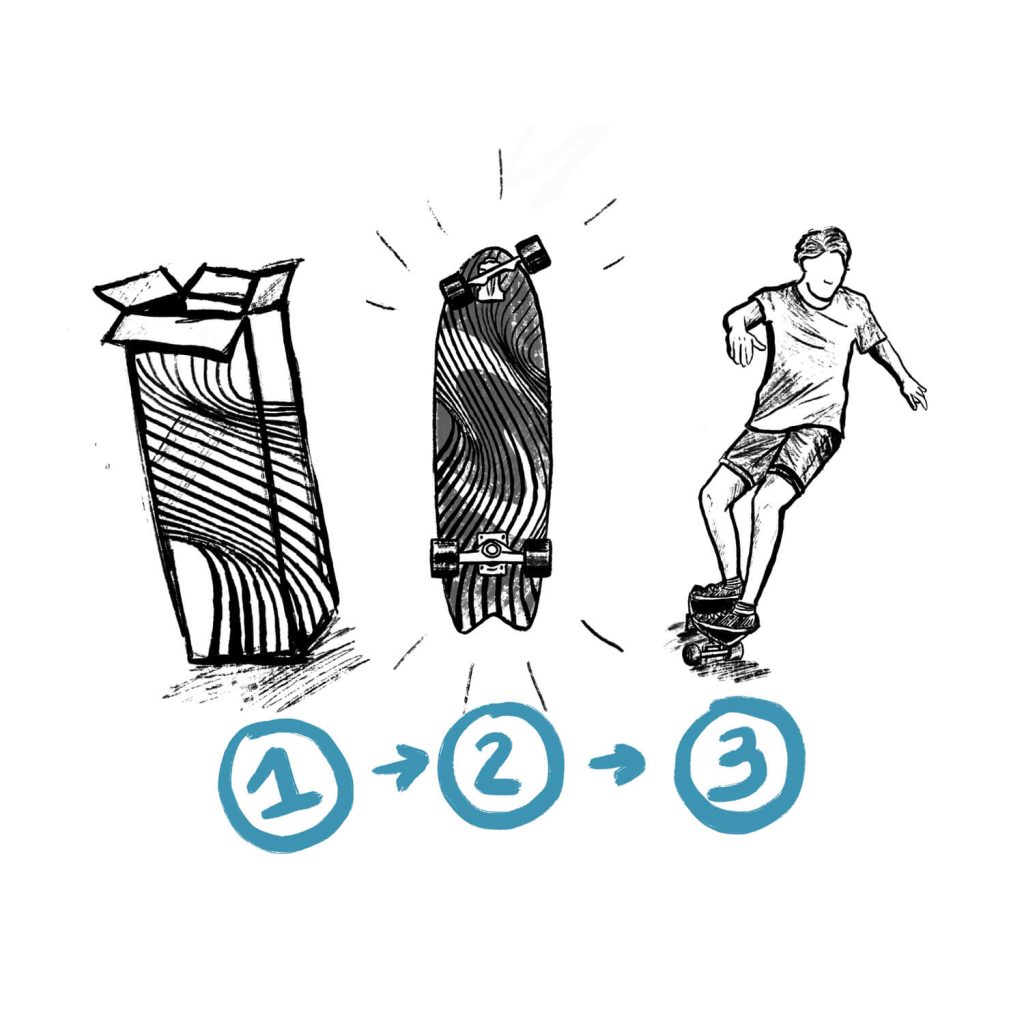 1.
Our surf truck system looks loose but it is actually very stable when riding. It's great for all levels.
Open the box and start riding, it's that easy!
2.
The Curfboard surfskate truck adapts to the rider's weight based on a very unique and patented mechanical design.
Forget the hassle of adjusting your skate or worrying if you have adjusted it well.
Perfect surfskate to share with all your friends!
3.
The same Curfboard surf truck system works for cruising and for performance. It just depends on the length of the board.
Become an all-around surfskater, mastering longboard cruising and performance cutbacks with one single truck system.
4.
Our patented surf truck is built with highest quality components and a unique technology that doesn't use springs or bushings. Which are the most fragile parts of other surfskates. Our truck also doesn't need to be greased, and yet is always offering a smooth ride.
Free yourself from the struggle of replacing parts of your surfskate or greasing your truck.
Skate longer and smoothly, worry less.
5.
Our surfskate truck is the lowest to the ground, which results in better grip in hard turns, more control when sliding and more proximity to the surf feeling
Surf the concrete like you're in those perfect surf conditions. Improve your skills and get that ocean feeling!
6.
Lightest surf truck system there is! Front and back truck have approximately the same weight.
Enjoy the freedom of surfskating with an extremely smooth ride!
Take your board with you on your next wanderlust.
And If you like to go high, take your aerial game to the next level with a board that is well balanced.
7.
The Curfboard truck system gets even more stable with speed, resulting in no speed-wobbles.
Have you ever felt more alive? Enjoy the speed and use it to seek the feeling of the power of the ocean.